SEO Strategies, updates & SEO Trends in 2022 to Get More Traffic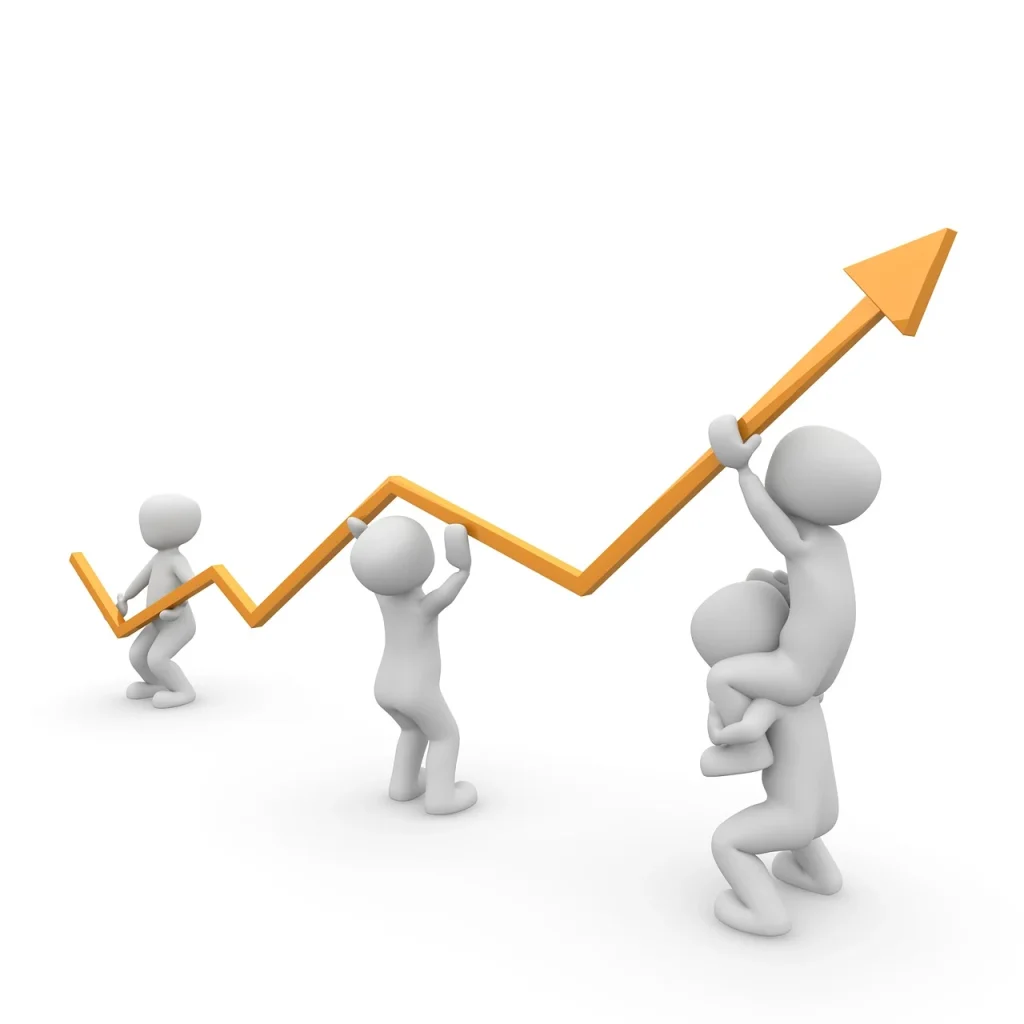 The ways we execute optimization across our web pages depend on the core algorithm updates in 2022 and the search trends. There are Some SEO trends to watch out for in 2022 to grow your traffic and keyword rankings. Let us discuss what SEO trends you need to keep an eye on to future-proof your strategy?
Read on to find out the top 10 SEO trends and strategies you need to know about in 2022
1. Core Web Vitals
Page Experience Update was probably the biggest change for search in the last few years. On-page experience, now quantifiable with Core Web Vitals, is now an official Google ranking factor. Core Web Vitals includes the following performance metrics:
Largest Content Coloring (LCP):

 The time it takes to load the largest content on a page.

First Input Latency (FID):

 How long it takes for your website to respond to a user's first interaction with the page.

Cumulative Layout Shift (CLS):

 how many unexpected layout changes occur during the lifetime of the page.
Improving your site's Core Web Vitals signals will have the most tangible impact on your search engine performance. This will most likely require the help of experienced web developers, but these free tools will be essential to determine where your website needs improvement:
Google Search Console: 

Google search console previously known as webmaster tools allows you to see which pages do or do not meet the Core Web Vitals standards. It also lists the types of issues that are affecting your site pages.

PageSpeed Insights: 

PageSpeed Insights can give you additional insight into how your website is performing for users.
This year we are likely to see SEO agencies or SEO providers expand their service offerings to include on-page experience and Core Web Vitals optimization. If you don't have an in-house team to perform these technical optimizations, consider outsourcing a best SEO service provider.
Google's "People Also Ask" feature now appears in approximately 48.6% of searches.
Due to its prominent position at the top of the SERP (and often above the first position), everyone will want to get their content ranked in this coveted SERP feature.
To get there, you need to provide answers to common questions in your content. Look at the SERPs or use a keyword research tool to identify long-tail keywords in your audience
Then provide comprehensive answers, including questions in your H2, H3, and H4, or add an FAQ section.
This strategy will be a great way to get more visibility at the top of the SERPs in 2022, even if the website you provided the answer to is on the first page (or even the second page) below!
Keyword research is the foundation of SEO. But as Google's natural language processing (NLP) technology has become more advanced, effective keyword targeting has become a more detailed and complex process.
Gone are the days of optimizing your landing pages and blog posts for single keyword targets. Google is ranking our landing pages for more keywords anyway, which means 2022 is the year we should be aiming higher.
Keyword clustering is a more advanced keyword strategy that allows you to increase your overall keyword rankings. It involves identifying multiple keywords with similar search intent and creating websites that target these "clusters".
Keyword clustering is a more effective way to increase the overall number of keywords your website ranks for and make your website an authority in key subject areas. Although more time consuming, the results can mean that Google will show the same web page for hundreds of other keywords.
Understanding the relationship between your keywords and knowing how to target them to meet search intent is already a key difference between an effective and ineffective search strategy, but it will become even more important in 2022.
Brands will need to cater to audience demands more than promoting their brand or their products and services. This means that you will not force users to register on your site or show them unnecessary pop-ups on your site or redirect them to registration forms.
In 2022, we will take it to a new level. Just breaking things down by informational or transactional intent, etc., considering all that intent entails for multiple user profiles for whom the same content might be useful. It is the ability to adequately empathize with your audience to provide a comprehensive experience that addresses their implicit concerns.
5. Multitask United Model (MUM):
Google is making commendable efforts to improve the quality of search results using advanced artificial intelligence.
The biggest leap ever since the first came with the introduction of RankBrain and later BERT in 2019, and now the search engine giant is making another epoch by introducing the Multitask United Model or MUM.
According to Prabhakar Raghavan's announcement during Google I/O 2021, his new natural language processing model MUM is 1000 times more powerful than BERT and is capable of multitasking, allowing it to analyze video, images, and text in 75 languages. provide users with answers to complex search queries.
This means that MUM will combine different aspects of the search query and try to understand the sentiment, context, entities, and most importantly the user's intent to provide answers that are close to what the user expected.
6. IndexNow protocol or Something Similar.
Recent reports suggest that Google is next on the list of search engines using the IndexNow protocol.
For those of you who don't know what IndexNow is, it's an open-source engine used by search engines to discover new content. Instead of the conventional pull approach, it involves using a push method.
So when a website integrated with the IndexNow API updates its content, deletes a post or publishes a new one, the API passes this information to search engines.
IndexNow API was developed in October 2021 by Microsoft.
Bing and Yandex search engines already support IndexNow. Thanks to the faster indexing offered by IndexNow, search engines can avoid excessive crawling load, making the whole process more energy efficient.
A Google spokesperson confirmed this news of Google's involvement in the IndexNow movement. They are currently testing the effectiveness of the protocol to see if it improves Google's sustainability efforts.
Google's goal is to become a 100% renewable energy company by 2030. IndexNow's Carbon Neutral initiative means the chances of Google implementing it are high. Getting your pages indexed by the search engine giant will be easier when this happens.
7. More structured data & rich snippets
Schema markup is a vocabulary of microdata that helps Google better understand and extract the content of your pages, allowing them to appear as structured snippets that are more attractive and clickable to users.
Google loves structured snippets because it helps its crawlers better show users exactly the content they're looking for, which means a better user experience. And given that Google supports new schema labels every year (including video schemas and educational sites, they won't be slowing down anytime soon).
Businesses that use schema markup are already way ahead of their competitors because many digital marketers still aren't using it. Check out Google's full list of enhanced results to see which ones are relevant to your site's content, then aim to add the appropriate schema markup in 2022.
Have you heard about Google's latest announcement about a new algorithm called Passage Indexing?
So if you're someone who regrets writing long content that can't manage traction, Passage Indexing can be a game changer for you.
Google says it will now use natural language processing to index web pages and try to understand the meaning of each passage on the page.
This means that a certain section (passage) contained in your article will now appear in search results for relevant search queries, even if it is buried in the vastness of the primary topic.
So, passage indexing is more of an internal ranking system and will have a bigger impact on the results you see in the SERPs.
It is more or less confirmed that websites with highly structured content will benefit from the passage indexing ranking algorithm.
This also means that Google will focus more on improving holistic content rankings in 2022.
9. Brand SERP Optimization:
Keeping a close eye on branded SERPs and knowledge panels will be very important this year. Understanding who you are, what you offer and what audience you serve will be of great value to other businesses.
In 2022, we may even start to see personalized knowledge graphs. Google has so much information about you, including your search history and behavior, email and social media, that it might be able to augment the knowledge graph personalization process.
What does this mean for SEO in 2022? It means optimizing a brand's entire digital presence, such as its social media profile, YouTube channel, etc., to influence Google to represent it the way they want.
Today, it's not just about your website and what it showcases, it's about your brand's entire digital presence and how they respond to each other on the SERPs. SEO experts need to understand how NLP (natural language processing) and entities play a role in Google rankings.
The importance of good keywords still remains key, but is secondary to understanding the topics related to the query and the intent behind it.
Google Discover is the only place where there are no keywords at play. The only way to optimize this is to build your entity into a knowledge graph and refine its connections within the topic layer, according to Jes Scholz, international digital director at Ringier.
Google likes to rank high-quality content. Although content length is not a ranking factor, there is a strong correlation between longer content and better rankings.
Why? Because long content is more likely to display the E-A-T signals that Google associates with quality, such as in-depth content, original research and analysis, and expert authorship and sourcing.
As Google continues to refine its NLP algorithms, it will keep getting better at recognizing quality. So take the time to provide comprehensive information about the keywords you are targeting and you will likely see higher keyword rankings and higher average positions.