Google Unveils Broad Core Update for October 2023: What Website Owners Need to Know!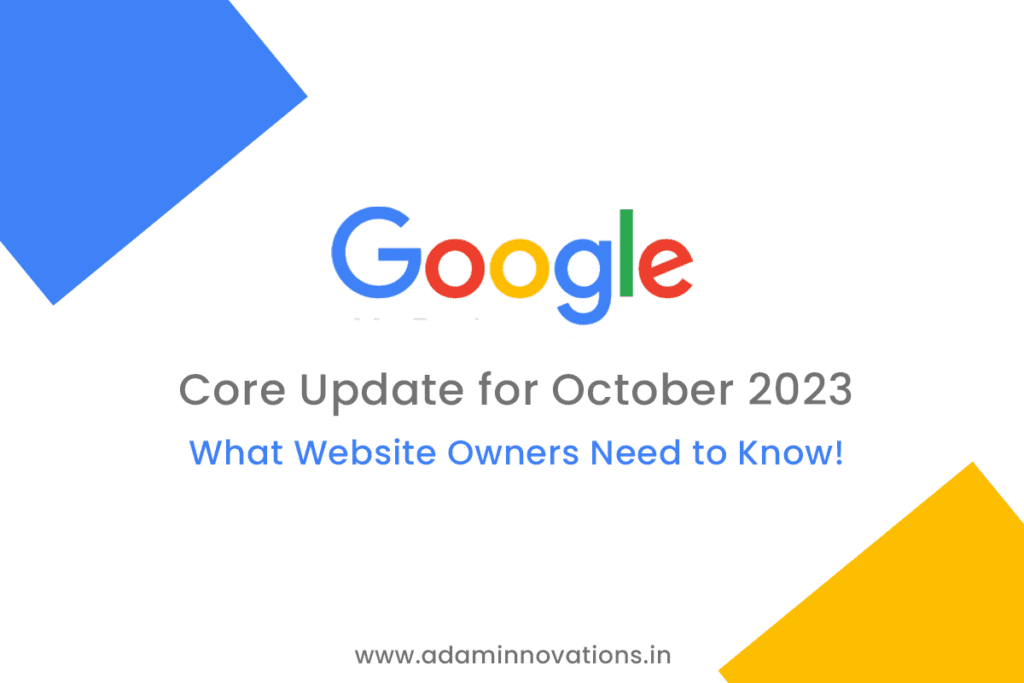 The Third Google Core Update of 2023: Anticipated Two-Week Rollout Period
This marks the third broad core algorithm update of 2023. The initial core update of the year, the March 2023 Core Update, commenced its rollout on March 15, concluding on March 28. The second, the August 2023 Core Update, initiated on August 22 and wrapped up on September 7
Google made a recent announcement on X, confirming the release of the October 2023 core update, with a rollout anticipated to span up to two weeks for completion.
If your website experiences a drop in rankings due to this core update, it's essential to know that there are no specific actions to take for immediate recovery. A rankings decline does not necessarily indicate any issues with your webpages. Google, however, has provided a set of questions to consider if your site is affected by a core update. While you might witness some recovery between core updates, the most significant changes are likely to occur following another core update.
Why This Matters
Google's periodic updates to its search ranking algorithms can have a significant impact on your website's search engine rankings. Being aware of these updates can help you determine whether any fluctuations in your site's performance are related to changes on your end or adjustments in Google's ranking algorithm. With the recent release of a core ranking update, it's advisable to closely monitor your website's analytics and rankings over the upcoming weeks.
It's worth noting that, due to the simultaneous rollout of the spam update, it may be challenging to pinpoint precisely which update has affected your site.
Previous Core Updates
To provide context, here's a timeline of some recent core updates:
August 2023 core update: August 22nd to September 7th.
March 2023 core update: March 15th to March 28th.
September 2022 broad core update: Concluded on September 26th, with a relatively lesser impact compared to previous updates.
May 2022 broad core update: A significant and swift update.
November 2021 core update.
July 2021 core update.
June 2021 core update: Despite a gradual rollout, it had a substantial impact.
Other Recent Google Algorithm Updates
In addition to the October 2023 core update, Google is currently rolling out the October 2023 spam update, which may take up to three weeks to complete. In September, Google introduced the September 2023 helpful content update over a two-week period.
For more information on past Google updates and their implications, you can explore our detailed coverage.